Photos Colours Sizes
Authentic colour of the goods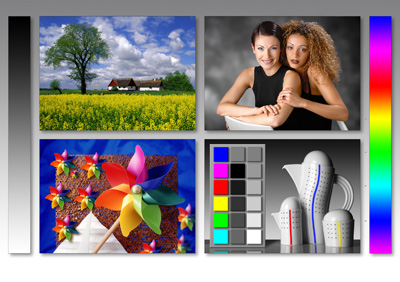 In our online store (ozonee.pl) we try to make every effort to best reflect the real colors of the goods offered by us. However, depending on the light (artificial, daylight, diode, fluorescent, ...) some colours may take on different shades depending on the texture of the material and colour. In the description of the item we try to specify the correct color of the goods.
For precise product representation, all our photographs can be enlarged, so that the customer can see the item sold accurately.
Minimal colour differences may result from individual settings and colour calibration on the Customer's monitor. LCD monitors tend to display very bright images with vivid colours.
All product images are so called "real images" - made with the use of professional photographic equipment with the use of studio lamps.
The photos are the property of ALPHA FASHION. We own all copyrights to them and do not agree to use, copy or reproduce them without our knowledge and consent (under the Copyright and Related Rights Act).
Size of clothing
OZONEE offers a wide range of products that meet the high expectations of customers. We have a wide range of products from different manufacturers, so we suggest you not to follow the size of the label, which is given in the product description. Most manufacturers have their sizes different.
Therefore, a size table is enclosed with each product visible in our shop. Customer is obliged to read this table before purchasing in order to avoid purchasing of an incorrect size.
To maintain data reliability, we measure clothes from the front, flat, without stretching, with buttons fastened or with a slide zipper fastened (if any). In order to fit new clothes, we suggest measuring your favourite, most fitting clothes in the same way. To obtain the circumference of the obtained value shall be multiplied by 2
In each model one piece of each size is measured, so there may be minimal differences in the dimensions given in the table (tolerance of +/- 3 cm).